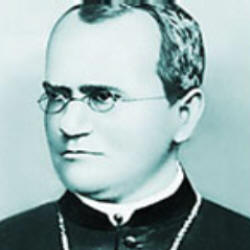 Gregor Mendel is the gay little man who studied genetics and inherited traits with pea plants.
He figured out that one in four pea plants had purebred recessive alleles, two out of four were hybrid, and one out of four were purebred dominant, as shown below.


This information is more than just something to jerk off to. Perhaps this can be applied to something far more important, as well. If you do the math as if the Tammy and Mandy Appearances are the traits that will be visible and the Tammy and Mandy Personalities are the traits that won't be visible unless it's paired with the correlating appearance, then you are left with two purebreds (Mandy and Tammy) and two hybrids: one that looks like Mandy but acts like Tammy, and one that looks like Tammy and acts like Mandy. Science changes everything.
T= Tammy Appearance,
t= Tammy Personality
M=Mandy Appearance,
m=Mandy Personality